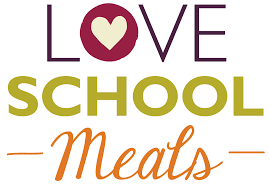 The Edge Schools' Federation School Lunches are provided by Lets Dine (Telford & Wrekin).
Let's Dine have been supplying healthy meals to the children of The Edge Schools' Federation for some years. They have received a number of awards for their quality of service and standard of healthy school meal provision.
They use as many locally sourced ingredients as possible.  Meals are prepared and cooked by highly trained staff at each site.
If you would like to find out more about Lets Dine please visit the website http://www.telford.gov.uk/info/20028/school_meals/378/lets_dine. 
School Menu
Universal Free School Meals
All children in Reception, Yera 1 & Year 2 are entitled to a free school meal that's currently a saving of £2.50 per day (£12.50 per week).
Free School Meals (Pupil Premium)
You may be eligible for Free School Meals if you qualify for other benefits. Please visit the Shropshire County Council website (My Free School Meals) to see if this is something you would qualify for. If your child was eligible for free school meals, the school would also get additional funding through Pupil Premium.
Packed Lunches
Please can we ask that all drinks brought into school are in water tight, plastic bottles and we also suggest that children bring in a healthy packed lunch.