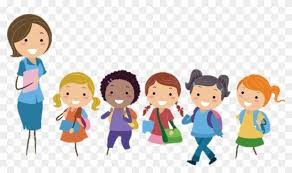 The following pages contain information for each class at Wistanstow C of E Primary School 
Summer Term 2022
Adults working in Class 1
Miss Mees will be teaching Monday to Wednesday.
Miss Williams will be teaching Thursday and Friday.
We are supported everyday by Mrs Jones all day and Mrs Pinches in the mornings.
P.E
P.E is on a Wednesday afternoon; Another PE session will take place at forest school on Fridays this term. Children are to continue to come to school in their kit on these days (Forest school kit on Fridays with wellies in a bag to change into). If your child is unable to tie their laces, please send them in Velcro trainers. Please can you ensure that if your child has long hair it is tied up for these days and earrings need to be taken out or covered in tape.
Drink bottles
Please ensure your child has a drink bottle every day. (Water only)
Coats/ Sunhats
Hopefully, we are going to have a warm, dry summer term but a lightweight raincoat and / or sunhat will be needed.
Please ensure that your child has sun cream on when it does get warmer.
Reading
Please hear you child read regularly, just 10 minutes a day will make all the difference. Reading diaries are for recording what they have read. To encourage a love of reading this term we will be giving out reading certificates and Dojo rewards for regular reading at home. Please can their reading book and reading diary come into school every day.
We are looking forward to a productive, happy and fun term.
 Kind regards
 Miss Mees, Miss Williams, Mrs Jones and Mrs Pinches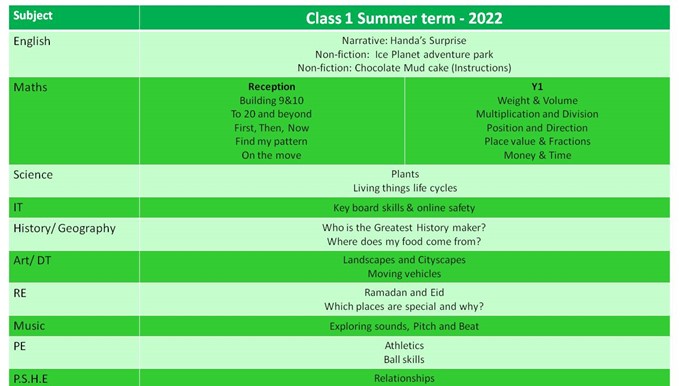 Summer Term 2022

Adults working in Class 2
Mrs Griffiths will continue to work Monday to Friday mornings and Monday and Wednesday afternoons.
Miss Jones will be teaching Tuesday afternoon. Mrs Spence on a Thursday and Friday afternoon.
We are supported everyday by either Miss Pinches or Miss Jones.
P.E
P.E is on a Tuesday and Friday afternoon (Y2 will do P.E with Mrs Fenton and Y3 will be swimming with the
rest of KS2) this term. Children are to continue to come to school in their kit on these days. If your child is
unable to tie their laces, please send them in Velcro trainers. Please can you ensure that if your child has
long hair it is tied up for these days and earrings need to be taken out or covered in tape.
Drink bottles
Please ensure your child has a drink bottle every day. (Water only)
Coats/ Sunhats
Hopefully, we are going to have a warm, dry summer term but a lightweight raincoat and / or sunhat will
be needed.
Please ensure that your child has sun cream on when it does get warmer.
Reading
Please hear you child read regularly, just 10 minutes a day will make all the difference. In class 2 the
children are encouraged to become more independent with their books and changing them. Please let me
know if they haven't! Reading diaries are for recording what they have read. Your children can write in this
as well as any adult hearing them read. To encourage a love of reading your child may bring home a "book
to share" which is for you to read and talk about with them. Please can their reading book and reading
diary come into school every day.
We are looking forward to a productive, happy and fun term.
Kind regards
Mrs Griffiths, Mrs Spence, Miss Pinches and Miss Jones
Summer Term 2022