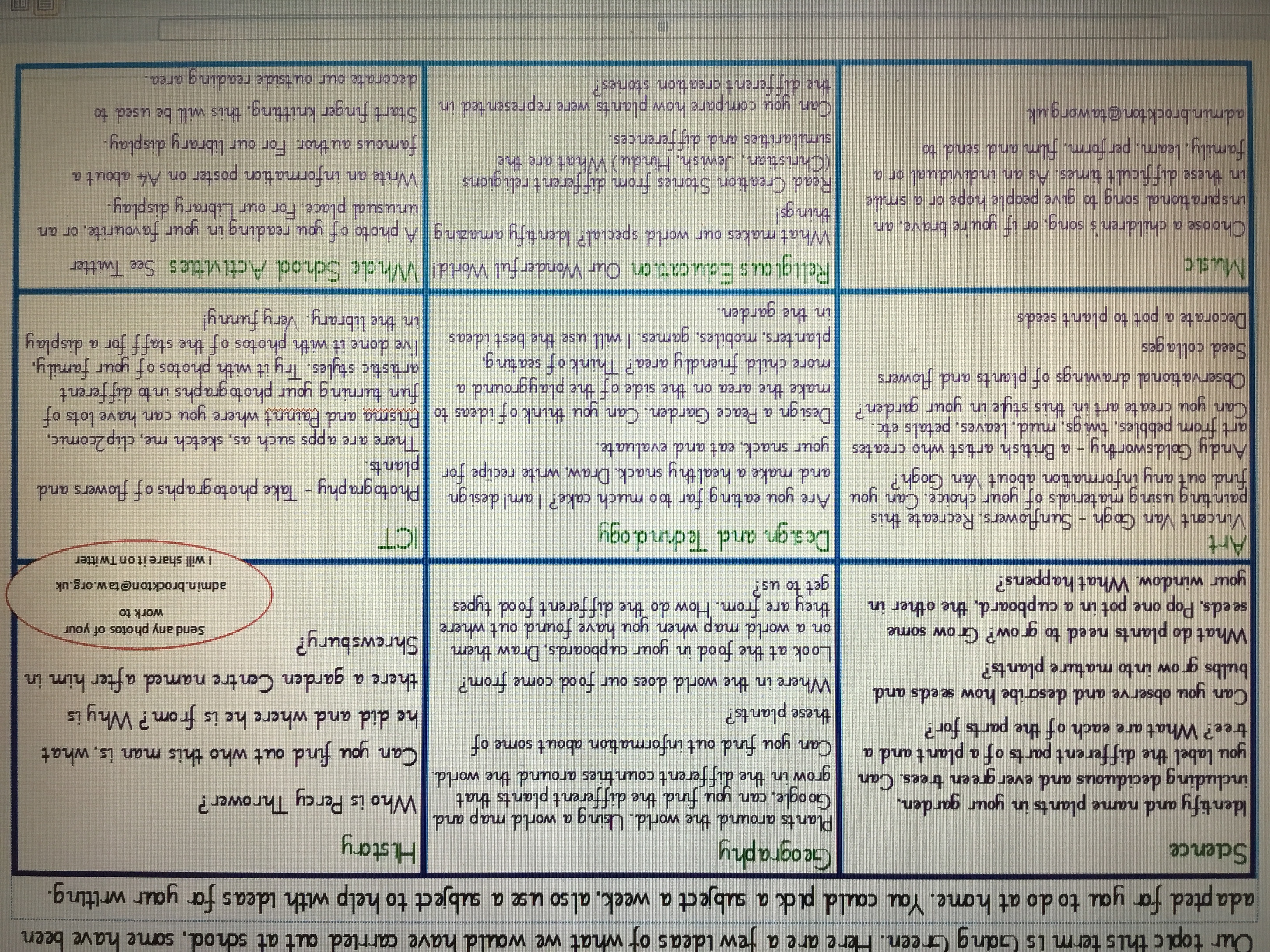 Dear Parents,
The previous recommendations for learning resources that have included: BBC Bitesize, www.thenational.academy, White Rose maths and Sentence Stackers (Jane Considine) can be found on the home learning page on the school website.
Our topic this term is 'Going Green', topic ideas have been included in this pack. Please keep reading and it is important to learn the sounds.
Please stay safe, enjoy being at home and hopefully I will see you soon. I do miss you all!
Best Wishes,
S. E. Lockley