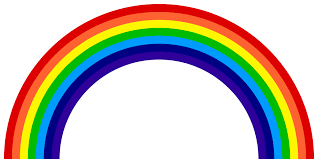 Class 2 Home Learning    Week 5: (W/C 18th May 2020)
Hello class 2! It's been a busy week at Church Preen school with all the staff helping to clean and prepare the classrooms as well as the outdoor play area in Class 1. At the moment only Reception, Year 1 and Year 6 will be coming back to school after half term (25th to the 29th May) but we hope it won't be long before we can have years 2,3,4 and 5 back as well!
We are looking forward to our next zoom meeting with the whole class this Tuesday 19th May at 9:30am, so keep a look out for a message on parent-mail. Here are this week's activities (Please note: there won't be any activities for half term week.)
Spellings: Please look at the class spellings page and ask a parent to test you on all this half term's spellings.
Special spellers: continue with Spellzone.
Phonics: Year 2 - https://www.youtube.com/watch?v=L7faYbILI1s&feature=youtu.be
This video rehearses split digraphs a-e, e-e, i-e, o-e and u-e.
Literacy:
Year 3 and 4 The Creakers by Tom Fletcher
https://www.twinkl.co.uk/resource/daily-reading-the-creakers-prologue-activity-pack-ages-7-11-t-e-2550060
Year 2: The Firework Maker's Daughter, Setting Description
https://www.thenational.academy/online-classroom/year-2/english#subjects
Maths
White Rose Maths summer term week 5 : https://whiterosemaths.com/homelearning/
Creative ideas:  
This coming week is Mental Health awareness week. Twinkl has some lovely resources to help you if you are feeling a bit low such as African animal yoga routines, mindfulness colouring and creative outdoor activities.
https://www.twinkl.co.uk/home-learning-hub
How are you going to make someone smile?                              
https://www.twinkl.co.uk/resource/t2-p-333-how-are-you-going-to-make-someone-smile-today-activity-sheets
You could also think about someone you know who might be feeling lonely or isolated at this time. Think about something you could do to make them smile. (Even if you can't be with them, you can ask your parents if you can do one of the following, which could be filmed or recorded).
Perform a poem or a song that you have learned off by heart.
Write a letter, a postcard or a poem
Create a piece of artwork.
Have a lovely week!                             
                                          Mr. Pygott and Mrs. Ross