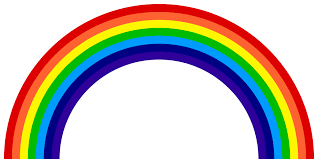 Dear Parents,
This part of the website will be used for weekly updates on activities/ useful websites you may use as part of your home learning. I am aware that some of you may have to fit these around your own work commitments or already have an established system that works. So feel free to use this information as you feel is best for your child at home.
Week 5-17.5.20
 Imagine you are a character from your favourite book and you have to live in their shoes for the day. What would you do? Where would you go? Can you write a paragraph about your experiences?
What is a family tree? Can you research yours (you only need to go as far back as grandparents) Discuss with your parents your family's character strengths. What positive strengths do you have. Now think about this in relation to your friends in C2. What character strengths do we have?
Devise a PE circuit in your garden, suitable for family members to have a go OR make up your own dance routine. Why not learn the moves to 'Blinding Lights' by the Weeknd (that's how they spell it!)
Please can I remind you the idea is not to create a school at home. That is unrealistic and puts undue pressure on yourselves. The important job you can do is support your children to do the best they can. Here are some ideas:
Mornings
PE-I am sure you have all been making the most of the great weather and been outside. To start the day why not begin with Joe Wicks 9 am-9.30 am You tube.
READING(15-20mins a day)-This time is invaluable to hear your child read/share books with them. Please record in their Reading log when you hear them read too. Please discuss the story with them as this really helps their understanding as they read. In fact please encourage your child to read anything in print around the house. There has been recent research that switching on subtitles whilst watching TV, is a good way to encourage reading too.
SPELLINGS-In the back of the Reading log is the statutory words for yr3/4. Use these for simple spelling tests (in blocks of 5 or 8) and find the meanings for these words.
WRITING-Use Sentence Stackers by Jane Considine on the last Brockton Bulletin. Alternatively use Talk for Writing and they have produced their own comprehensive learning packs for each year group and they are easy to follow. I am not going to set daily writing tasks as each child works differently.
MATHS-Your child should have their log in for Times Tables Rockstars. Use this resource to enhance their times tables skills. Alternatively use Hit the Button where you can also access doubles/halves and decimal numbers. I am not going to set daily maths tasks but use the white rose home learning resources we sent to you on the last Brockton Bulletin. This is a useful resource that gives a teaching tutorial and activities to follow. Please start with Summer Term week 1.
The job you are doing is important. Supporting your children in this way will make the transition back to school and formal learning, much smoother. You are doing a great job – keep up the good work!
Keep in touch. Don't ever feel alone. Feel free to email photos of your home learning activities to me
catherine.cowper@taw.org.uk
and
 hayley.burton@taw.org.uk
Hope to see you all soon
Mrs. Cowper and Miss Burton